---
Please join our AAUW-WHC Garden Divas as we celebrate National Rosie the River Day.
Thursday, March 21 at 2:30 PM
McGovern Centennial Gardens 1500 Hermann Drive
---
The Start of a Rosie History Garden
Hermann Park Conservancy's history includes many invaluable women whose unique efforts—over the decades and o
n going—have helped in the mission to maintain and improve Hermann Park, now and for generations to come. Join Hermann Park Conservancy and the American Association of University Women on National Rosie the Riveter Day as we celebrate the contributions of women—yesterday, today, and tomorrow—by planting namesake roses to honor the spirit of Rosie the Riveter.
If you would like to be a sponsor, please contact the Herman Park Conservancy.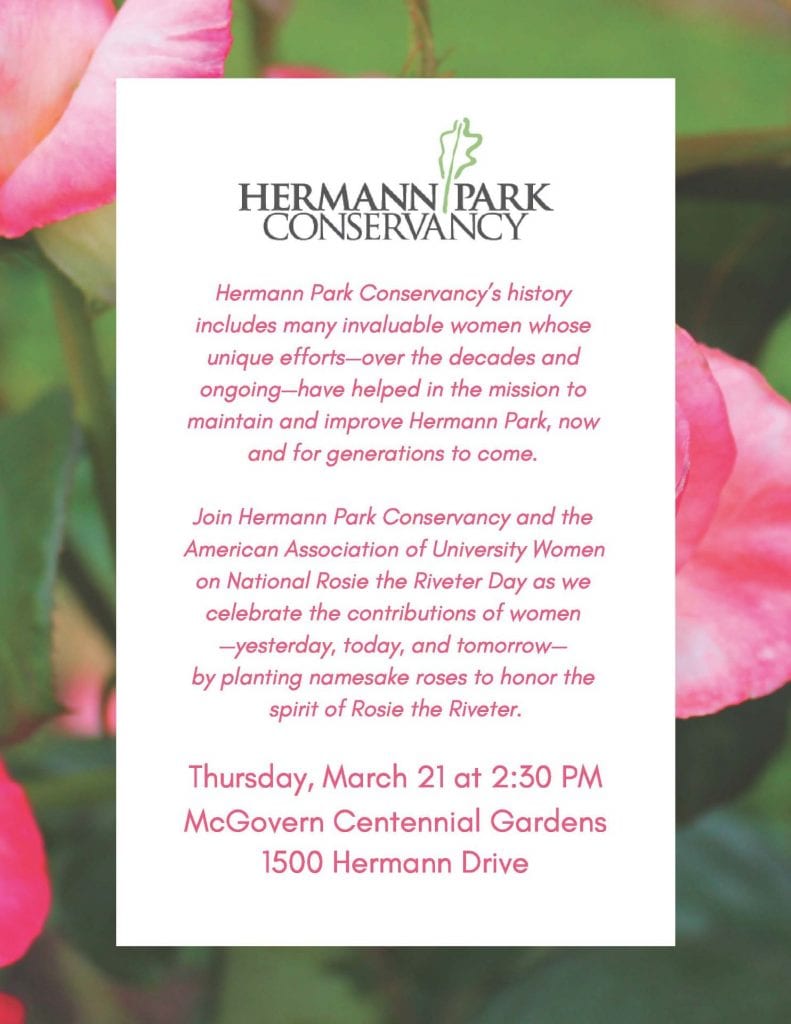 "Stop and Smell the Roses" quote by Bernard Kelvin Clive.  I asked him about this quote.  His answer: "Sometimes we chase after the niceties of life and forget to be thankful and to enjoy the simple pleasures of life. That was the inspiration."
Bernard Kelvin Clive  is a Personal Branding Coach/Brand Strategist at BKC Consulting, Lifestyle Entrepreneur, Amazon bestselling author of 40 published books. Ghana's foremost authority on Personal branding and Digital Publishing who hosts the #1 ranked Business & Career Podcast in Ghana/Botswana.