Digital Microscope to build curious, creative minds.
Computational Thinking connections:  Pattern recognition, decomposition, algorithms
What are these? Art?
Science? Innovation? Spark of Creation?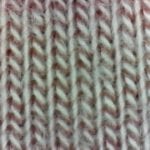 Quality of skin – Entrepreneurship – Re-inventing the Undershirt – quality of fabric
HINTS:
Name the file so remember what is magnified. How: Click "more" to rename.
Write why you took this picture or a story about what it is.
Post online so you can find and share your discoveries.
LESSONS:
Activity One: Play with the Easi-Scope.
Activity Two: Plan a goal – What do you want to learn about up close? How do you get an idea? Create a Wonder Wall – I am curious about?
EXAMPLE:
Inspiration: Reading about Pima cotton in Hints from Heloise. Said pima cotton comes from a variety of cotton plant whose extra-long fibers makes for a higher-quality garment or bedsheet. Bus experts estimate less than 5% of the world's cotton production is pima cotton, why it costs more.
Curiosity: Wanted to learn more, so decided this would be a fun project to use the Easi-Scope to look at cotton. And since wanted to demonstrate the use of the systems model, used that process.
Goal: Compare cotton sheets made with Pima cotton with cheaper sheets.
Input:  625 Count Thread Count Pima Sheet, Unknown Sheet, Easi-Scope, XploView App
Process:  Connect Easi-Scope to laptop, Open XploView, Focus, Click button on top of Easi-Scope
Feedback: The difference in quality is obvious. But not sure if it was the weaving process or the cotton itself.  Need to get more cotton products to compare.  Would like to see actual cotton growing and learn more about the process.  Curious with new agriculture bots how things will change. Loop back and examine for fabrics.  Such as fabrics for quilting.  Now that is another adventure – world creating quilts. Have you ever attended the International Houston Quilt Show?
New Ideas:
Compare different products.  (1)Sea Salt and Regular Salt – they are different. (2) Organic and Regular Oatmeal – little different.
Create a what is it scavenger hunt.