or ADVOCACY 101 by Karen North
An unfinished story …
Please check back as I remember the past and add to the future.
The most powerful of software tools is the programming language … an important role for the teacher is as a sort of human tool, a consultant on ways and means, rather than an initiator of activities for students." – Brian Harvey 1980
Teaching computer science started with me in the 1980s …
"Beginning in the 1950s, but catching fire in the 1980s, a proportionally small number of people became adept at inventing ways to satisfy basic human desires by controlling the machine. Coders, starting with concepts such as "signals from a keyboard" and "numbers in memory," created infinitely reproducible units of digital execution that we call software, hoping to meet the needs of the marketplace. Man, did they. The systems they built are used to manage the global economic infrastructure. If coders don't run the world, they run the things that run the world. – What is Code?"
… and continues in 2015 as I try to increase coding teachers who should run the world.
KEYS – Connect the Dots:
Persistence – Don't take No for an answer when you know your idea helps kids. Question? My ? resulted in hosting a table at Grace Hopper for Energy Day.


The more questions, the more knowledge. – Quintilian

Be a creative leader to solve problems – Build an action plan and implement IT!! Experiment with EPL lessons and don't let fear be a roadblock.

Get MADD; that is why I volunteered to present.

Write, Write, Write stories about your students, editorials, articles, grants, websites, blogs, curriculum, standards … present at SBOEs, school boards, conferences, sponsor booths and volunteer!

Don't say no – give the TIME. DO SOMETHING TODAY!!

Take the TIME to network and communicate your ideas; collaborate!


The only way to change anything is to find someone who will change IT.
And that someone just might be you.




Please network and communicate your ideas with Legos and rectangles
Time for Crazy Ideas then please share whenever you think of something.
FUTURES:
CS in the Arts – bringing the code.org Artist to the Houston Arts Partners Conference and Arts for Learning
CS in the Libraries – creating Code Spots in SBISD and local library.
CS fused into math textbooks and lessons. Must prove that elementary schools that infuse coding into their curriculum produce higher test schools. Can't fight accountability, so need to join them. Create "accountability" badges like in scouting.
Weighted funded for CS, PD, and certification waiver.
Code Clubs sponsored by businesses like Schlumberger who sponsors 40 clubs in Houston. – See the story of Hour of Code and Girls Scouts binary badge – will you sponsor Spring Branch MS?
SUMMARY – Infuse into Arts, Libraries, Textbooks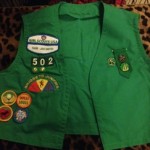 PAST:  Please see my web 1.0 site coded in HTML for more details
LAST DECADE and CURRENT:
Code.org providing free workshops for K-5 teachers to give all students the opportunity to learn to code and build computational thinking skills.
AAUW (American Association of University Women) where I am on the state STEM Task Force and EYH Conference presenter and committee since 2000, eyhhouston.org
NCWIT (National Center for Women and Information Technology) hosting the Houston Award for Aspirations in Computing since 2011, aspirations.org
CSTA (Computer Science Teachers Association) where I wrote CS curriculum for K-8, csta.acm.org/
ISTE CTN (International Society for Technology Education – Computing Teachers Network) coordinating computer science outreach such as 2016 CTN playground with more to come in 2017 in San Antonio.
TCEA TA/CS SIG (Texas Computer Education Association) where I have been instrumental in advocating for laws that support K-12 CS education, tcea.org/advocacy