Click here to watch the story behind these CBS Sunday Morning Suns.
"Remember how important Art is in our life."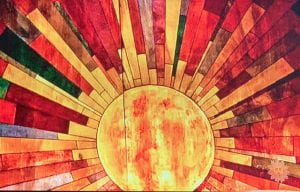 Sense of Direction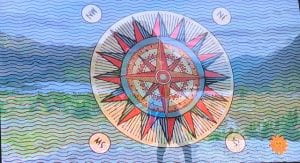 I need some sand in my shoes so my sense of direction is taking me to the People's Playground @ Coney Island – On my bucket list for years.  So many trips to New York with my daughter on her buying trips, but never made it to Coney Island.  But did have lunch in Central Park with Michael Temple head of Logo Foundation many times.  Look at those nodes and links. Kids just want to play which should be the foundation of our classrooms t0 create while learning.
Those nodes are the RAKs that can link kindness around the world.
On my tombstone want, "She did Try"… So Few Women in STEM.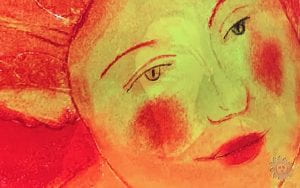 Parents plus Science Fairs are the key.