I AM A TEACHER. WHAT DO YOU CALL YOURSELF?
Knowledge is Answers to Questions. The more questions the more knowledge.
DO YOU WANT TO WORK WITH MACHINES, IDEAS OR PEOPLE?
Career Day Presentation Sponsored by
Junior Achievement of SE Texas
and Spring Branch ISD Partners in Education
My Volunteer Career Support Outreach:

Spring Branch Middle School May 2015
Cornerstone Academy and Westchester Academy Dec 2015
Making Decisions for Tomorrow, Today
What is next on your journey?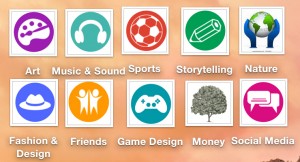 Hoping for Money and Nature in the FUTURE.
Google CS First Clubs
Would you like to know about my journey?
Spring Branch Middle School and Memorial High School Student – I learned how to learn, and type fast.
University of Texas Math major, Computer Science minor – Learned programming with keypunch cards was frustrating as one little comma missing and the main frame rejected your work.
Research Analyst and Stock Broker Underwood Neuhaus – Learned how to get money to work for you, so you had resources for your passions.
Personal Assistant to Dr. Mavis Kelsey – Learned about Genealogy, Art Collections, Programming a data base, and managing personal finance.
Math, Computer Science, Technology Systems and Business teacher – learned that I have a passion for teaching and having the summers to spend with my children doing things I love.
Grandmother of Spring Branch Middle School student and Computer Science Education Consultant – learned that I must be part of the solution in schools.
Why should you start planning for your future today?
To Explore your interests and connect to a career – note that in every career knowing how to code is a bonus
Maximize time learning in High School
Get involved with groups that help prepare you for your future
Start making plans to pay for your education – play the Game of Real Life.