Where Conversations lead to change! NCWIT 2019
Scott Pelley in his book "Truth Worth Telling" said we need a Rival of Spirit.  What better day to start than D-Day.  Wear your Rosie ribbon to spread the history. Tell your story. Welcome to the Digital Clubhouse.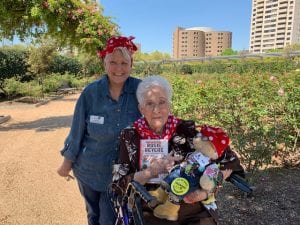 My grandson at his Code Ninja Mindcraft summer camp!  What a way to celebrate!  Thanks Ninjas!!!
How can we "create an eternal peace in this world …?"  Words of Dwight D. Eisenhower.